Claudia Andujar: The Yanomami Struggle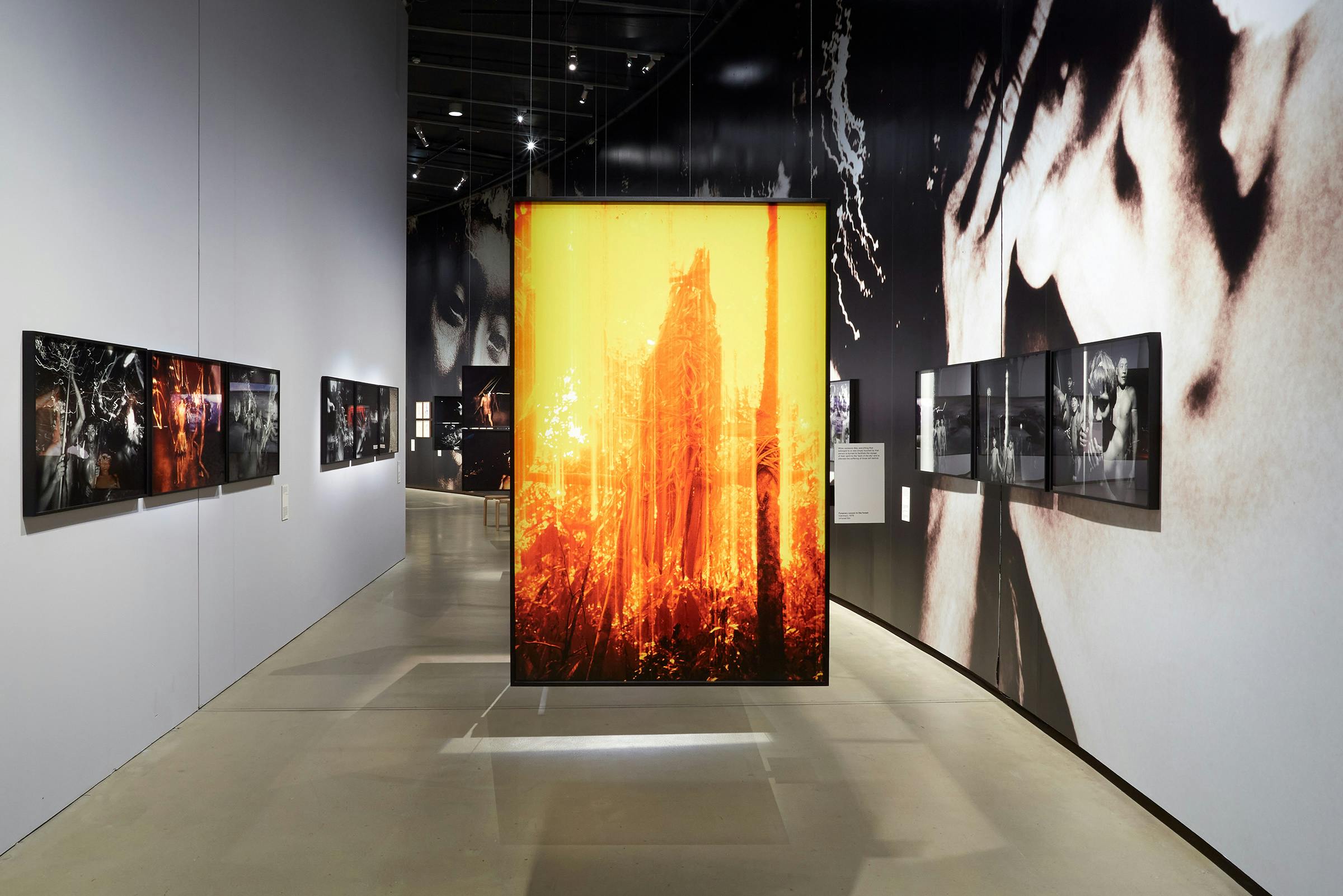 Claudia Andujar: The Yanomami Struggle surveys the art and activism of the Brazilian photographer since the 1970s, alongside work by Yanomami artists and film makers.
In 1971, on assignment for a magazine, Andujar met the Yanomami, an Amerindian people living in the northern Amazon rainforest and one of Brazil's largest Indigenous people. During those early years, Andujar developed a meaningful relationship with this Indigenous people and realised a highly original body of work that sought to express the complexities of Yanomami culture.
For the next five decades, Andujar has devoted her life to photographing and defending the Yanomami. At a time when their territory is threatened more than ever by illegal gold mining, deforestation and the government's wilful disregard of its constitutional responsibility, and as Covid-19 continues to sweep the globe, this exhibition also brings into focus the humanitarian and environmental crisis exacerbated by the pandemic. 
Category  
Curator
Thyago Nogueira, Instituto Moreira Salles
---
Titles are set in Mānuka, a compressed typeface with origins in woodblock lettering. The tight spacing and closed apertures reference the dense canopy of the rainforest environment.
The exhibition title sits raised from the introduction wall on thin pins, playing with light by casting a reflection of the letters as shadows below.
The exhibition is a travelling show, reinterpreted for the Curve gallery in the Barbican. A new captioning system was created to slot into the existing structure of the hanging artworks, sandwiching a thick greyboard between two warm-white recycled heavyweight boards.
All content is ranged to the bottom of the page, growing upwards in a nod to the tree-lined environment of the Amazon.
Body text is set in ABC ROM, a serious but characterful typeface that sets a balanced tone to the content, with hierarchy given through the use of a Medium and Regular weight.
The walls were painted a light grey to capture a darkened mood, with a large 35 meter long range of supergraphic imagery leading visitors around the space.
---
A new structure was created at the end of the Curve gallery, with a chronology of Andujar's life on one wall, interspersed with contextual photography in heavy green frames. On the opposite wall a set of vitrines introduces visitors to Andujar's printed works.
---
---