Eline McGeorge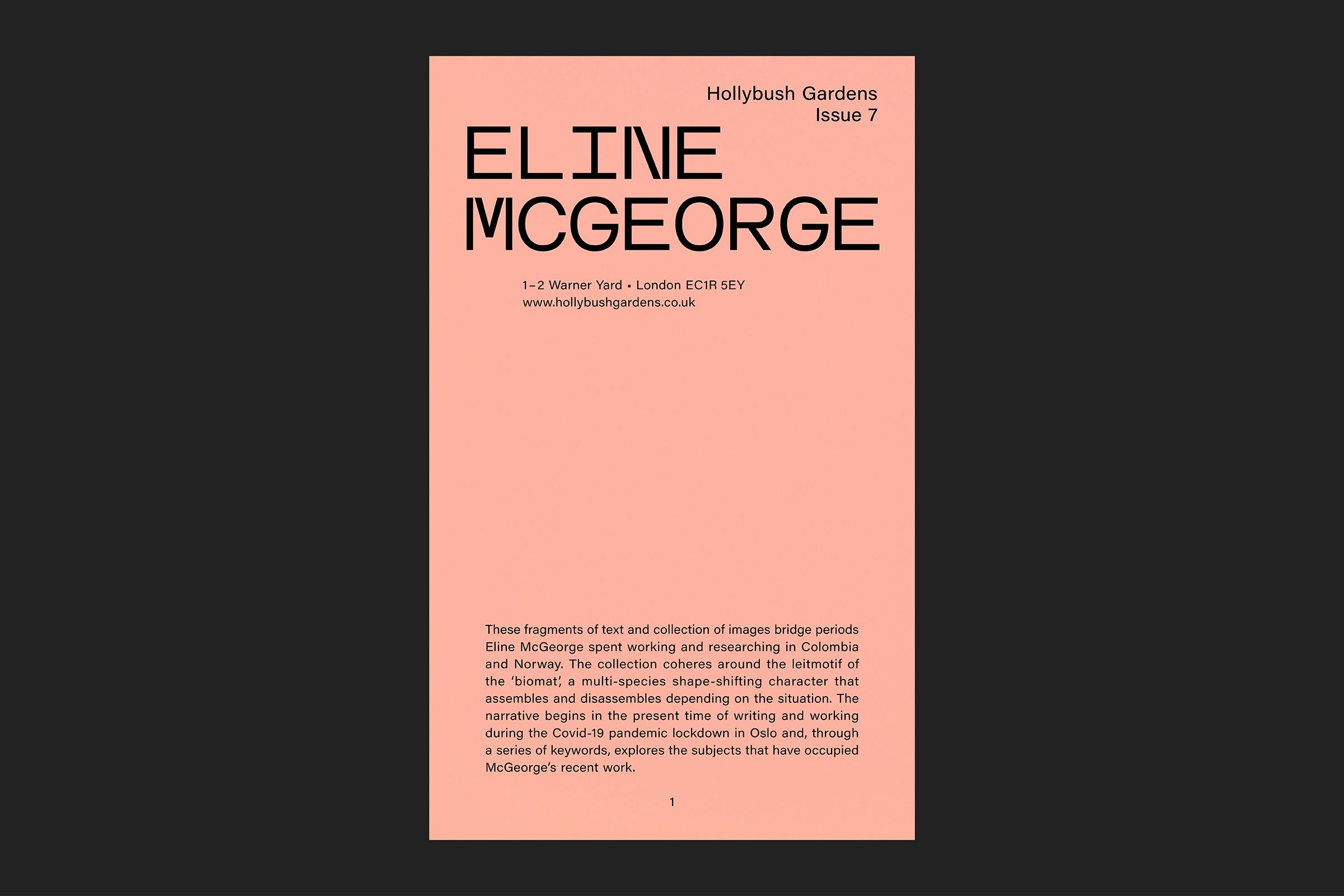 This digital-only publication collects fragments of text and imagery created by artist Eline McGeorge, bridging periods she spent working and researching in Columbia and Norway during the Covid-19 pandemic. The collection coheres around the 'biomat', a multi-species shape-shifting character that assembles and disassembles depending on the situation.
'Biomat' is a term McGeorge first experienced on a Norwegian TV series from the 1970s called 'Blindpassasjer' (which translates to 'Stowaway' or 'Free Rider'), in which the 'Biomat', a cyborg-like character made of programmable molecules, appears as a human figure.
This idea of shifting and changing runs throughout the publication, morphing paragraph widths and mis-aligning elements.
Client  
Hollybush Gardens
Category  
The typeface Acumin was used throughout for body text. It has a neutral aesthetic similar to that of Helvetica, perfect for digital applications. This digital feeling is emphasised through the display text – a custom headline typeface, WH Flatpack, a capital only monospace typeface where letters are forced into a fixed square. This restriction allows the lettering to sit on its own grid and be shifted around the page in an organic way.
Sporadic bright page colours appear within the publication almost at random. These tones are lighter shifts on the classic RGB spectrum, a throwback to 1970s TV screens.
The book itself is presented in a single-page format, allowing it to be easily read on mobiles and tablets.
---