Claire Hooper: Hekate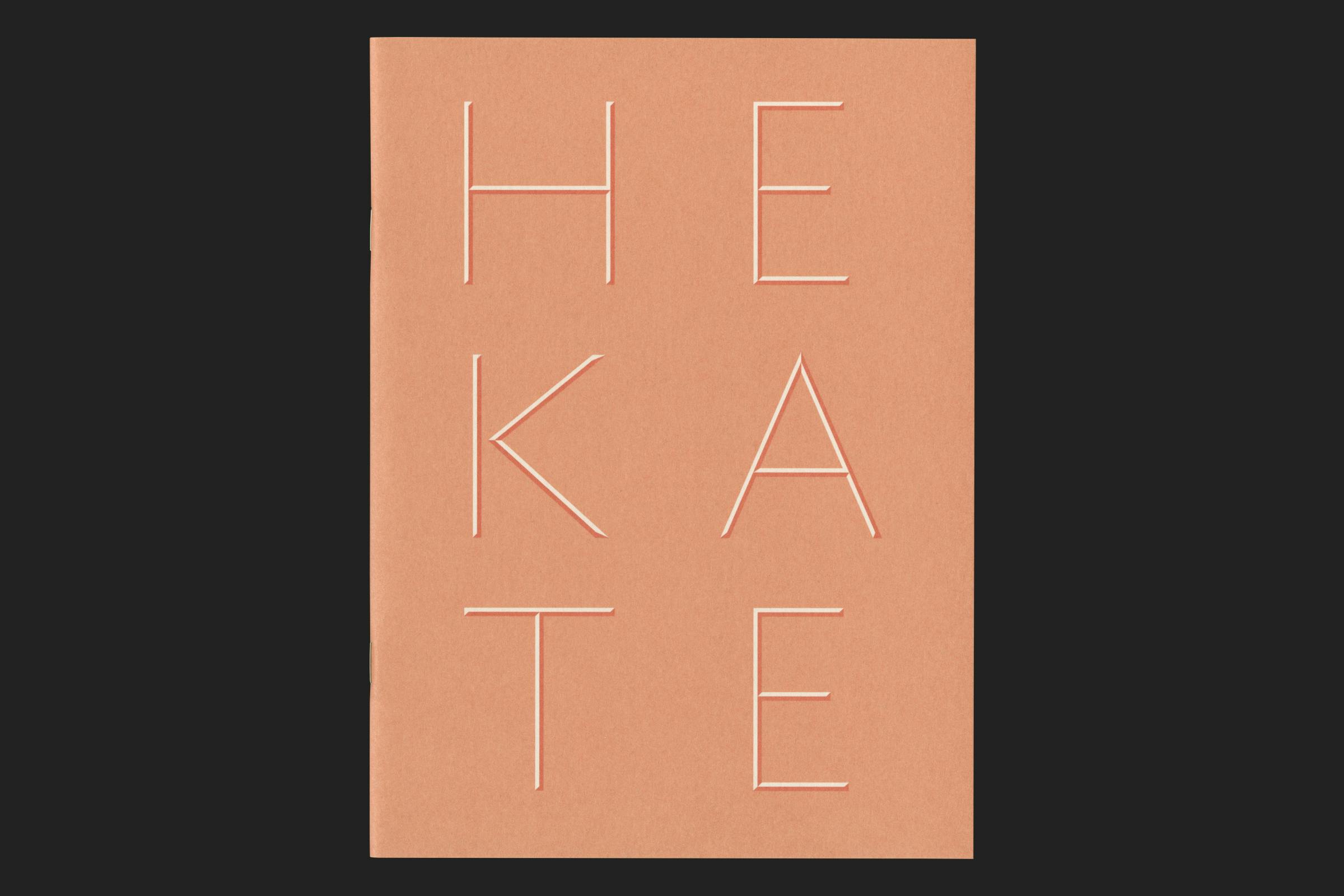 Hekate is a solo exhibition of textile and watercolour works by artist Claire Hooper at Hollybush Gardens, London. Continuing her interest in Greek mythology, Hooper presents a body of work informed by the ancient Greek goddess whose symbolism includes crossroads, thresholds, witchcraft and necromancy among several other associations.
In distinction to the contemporary understanding of Hekate as a figure of sorcery and magic, Hooper references the goddess for her tripartite evocation and embodiment: as three faces, as crossroads, as intermediary, and as connected to the three realms of earth, sea and sky.
---
Selected as 'in book' for small graphics at the Tokyo TDC Annual Awards 2022.
---
The booklet pulls upon the mythology of Hekate being a resident of the underworld, taking the form of a journey through the earth's core.
Starting with an uncoated clay coloured cover which reveals a metallic, crystal-like, green interior. Then continuing with a section of full bleed imagery on a coated stock that wraps a central section of text, printed onto a lava-like Orange, textured, recycled paper.
The layout of text echoes the justified format found on ancient tablets about Hekate, complete with acrophonic page numbering.
Bespoke carved lettering sits in rows of three on the cover, playing with colour found within Hooper's work. The central essay is set in Moreau by Souvenir Type. A study of how letterforms can give warmth and colour to text.
---